Michael John Hopwood
Mediator
Michael J Hopwood is a seasoned, accredited commercial / court aligned mediator who trained at the University of Cape Town's Law Faculty.
Mike hails from a commercial background having owned several successful businesses in the Landscaping and then Commercial Property sector. Drawing on his business background, he enjoys contractual mediation as well as assisting with internal human resources matters and staff/company disputes. Michael has made an exceptional name for himself within the area of Divorce Mediation and assists couples with uncontested divorces, joint parenting agreements and is always keen to take the time to work with his clients to ensure a mutually agreeable outcome.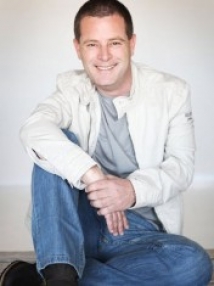 Craig Pedersen
Mediator
Craig Pedersen is an experienced court aligned mediator who trained  under a mediator in Cape Town for several years before pursuing his own practice.  Craig has also studied the Court Aligned Mediators syllabus at the University of Cape Town's Law Faculty.
Craig is businessman by profession with a wide variety of business interests spanning the past twenty years. His is an avid writer and frequently contributes to a wide range of publications. Craigs mediation experience and area of specialisation is around Divorce Mediations. "Achieving a balanced outcome for both parties in an uncontested divorce is the ultimate goal for me. Seeing two parties leave the mediation table as co-parents and ready for their onward journey is the ultimate satisfaction to me"
Les McDonald
Mediator
Currently Human Resources Manager at the Two Oceans Aquarium in Cape Town, Les has completed the court aligned mediator training at the University of Cape Town's Law Faculty.
"My area of specialisation is in Employment Law, dealing with workplace disputes, disciplinary actions and any other labour related matters in the workplace. I have been involved in the Human Resources profession since 1998 and can bring a variety of related skills to the table."